You'll always know what's going on with our organization.
Executive Series - Is Your Board Really Welcoming?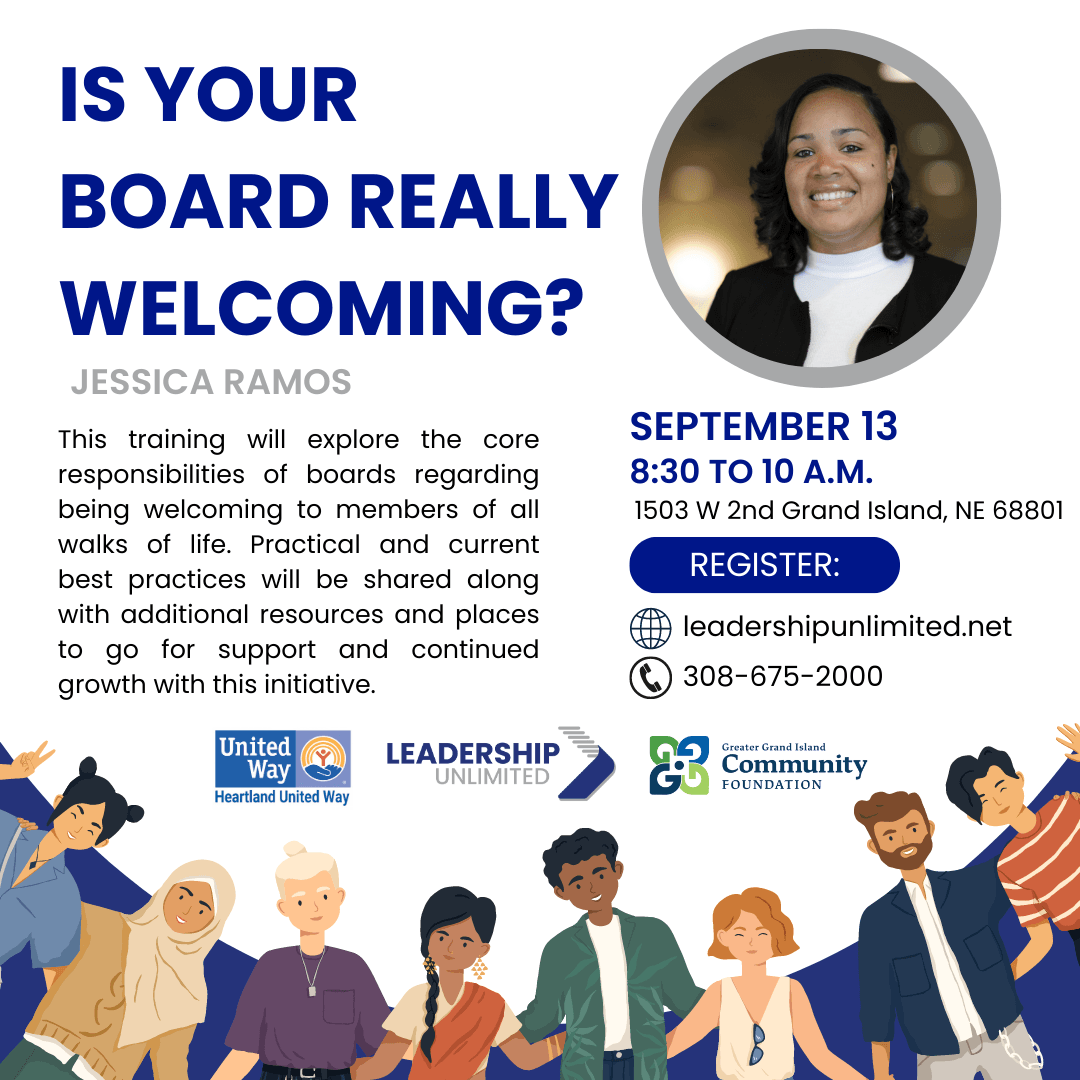 This training will explore the core responsibilities of boards regarding being welcoming to members of all walks of life. Practical and current best practices will be shared along with additional resources and places to go for support and continued growth with this initiative.
Thanks to the generous support of the Greater Grand Island Community Foundation and the Heartland United Way, this training is offered free of charge.