MISSION STATEMENT
The mission of Youth Leadership Tomorrow is to provide community education and leadership development training to high school students through experiential learning activities that connect youth to their community and inspire them to be problem solvers, decision makers, and future leaders in our community. 
Leadership Unlimited has partnered with Greater Grand Island Community Foundation to provide Youth Leadership Tomorrow (YLT) members a joint program, Youth Philanthropy Board (YPB). YLT/YPB class members are enrolled in the dual programming the duration of their high school junior year.
Apply for Youth Leadership Tomorrow Class 26 and Youth Philanthropy Board. Applications are due February 24, 2023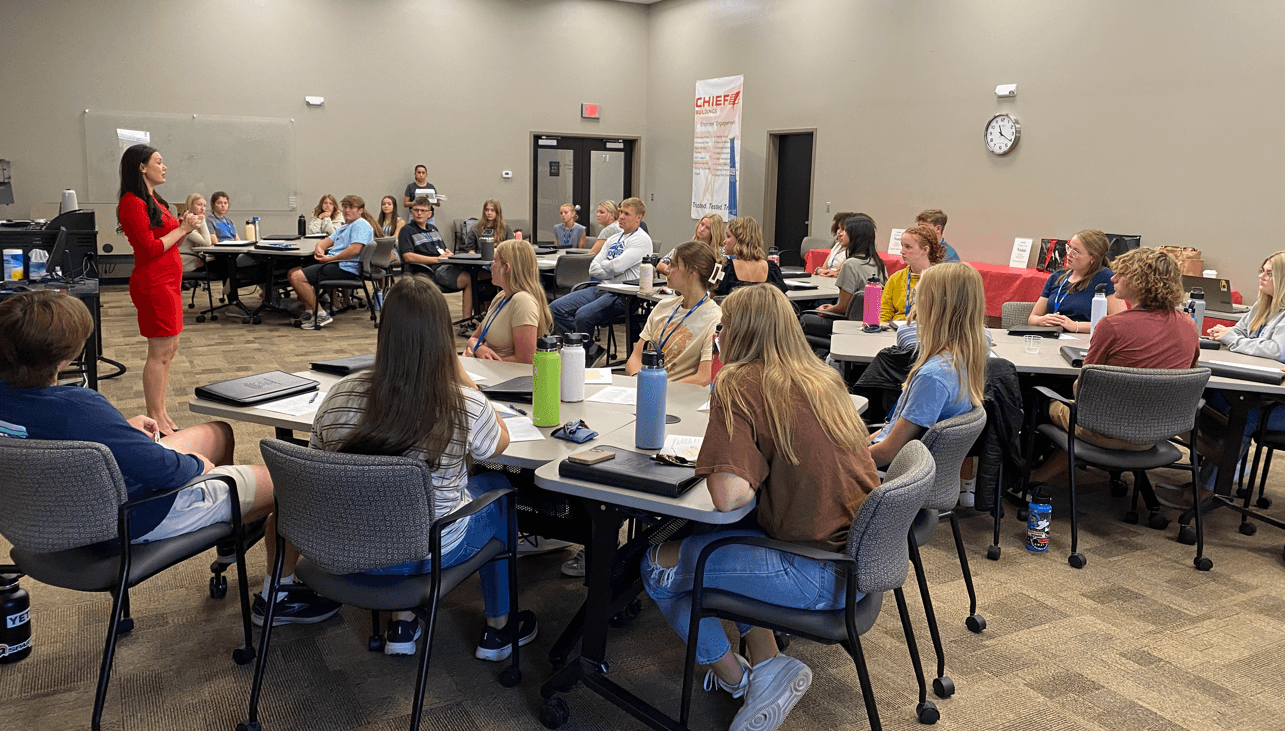 YPB's mission is to support organizations that provide innovative support to youth and encourage better choices. 
The Three Pillars of Philanthropy:
Creating Community Impact - This program provides teens with an opportunity to make an impact in the community both by learning how community philanthropy works and by making the critical and often difficult decisions on resource allocation for the purpose of doing good.
Vitalizing Donor Engagement - This program provides teens and young adults with opportunities and experiences to hone their skills in development, communication, and stewardship at the individual, foundation, and corporate levels. 
Building Strategic Volunteerism - This program provides training and experience in recognizing and seizing opportunities to proactively address these felt needs where they exist.
In 1999, Youth Leadership Tomorrow began after a series of community initiatives identified the need for robust and interactive leadership development opportunities for Hall County youth.  Activities focus on introducing high-school juniors from the seven Hall County high schools to organizations and leaders who are models of outstanding leadership, while building their leadership skills that are needed in our schools, communities and organizations.
Youth who are given the opportunity to learn about the history of their community have higher levels of pride and ownership of their community, are more connected to their hometown, and are more likely to be involved community members. Youth Leadership Tomorrow fosters this understanding of Hall County and highlights the valuable contributors to success that are sharing their talents already so that these young leaders see a place for themselves in Hall County.
Additionally, students are developing many of the key skills of effective leaders.  The program focuses on communicating effectively, working with others, representing others as a leader, problem solving, networking, developing plans, working with city officials, asking thoughtful questions, celebrating successes and giving back to the community.  Each class also selects, plans for and implements a service project together.
Tuition for the program is $350 per student. Scholarships are available. Please contact the Leadership Tomorrow office for details.