You'll always know what's going on with our organization.
Why are There So Many Forks?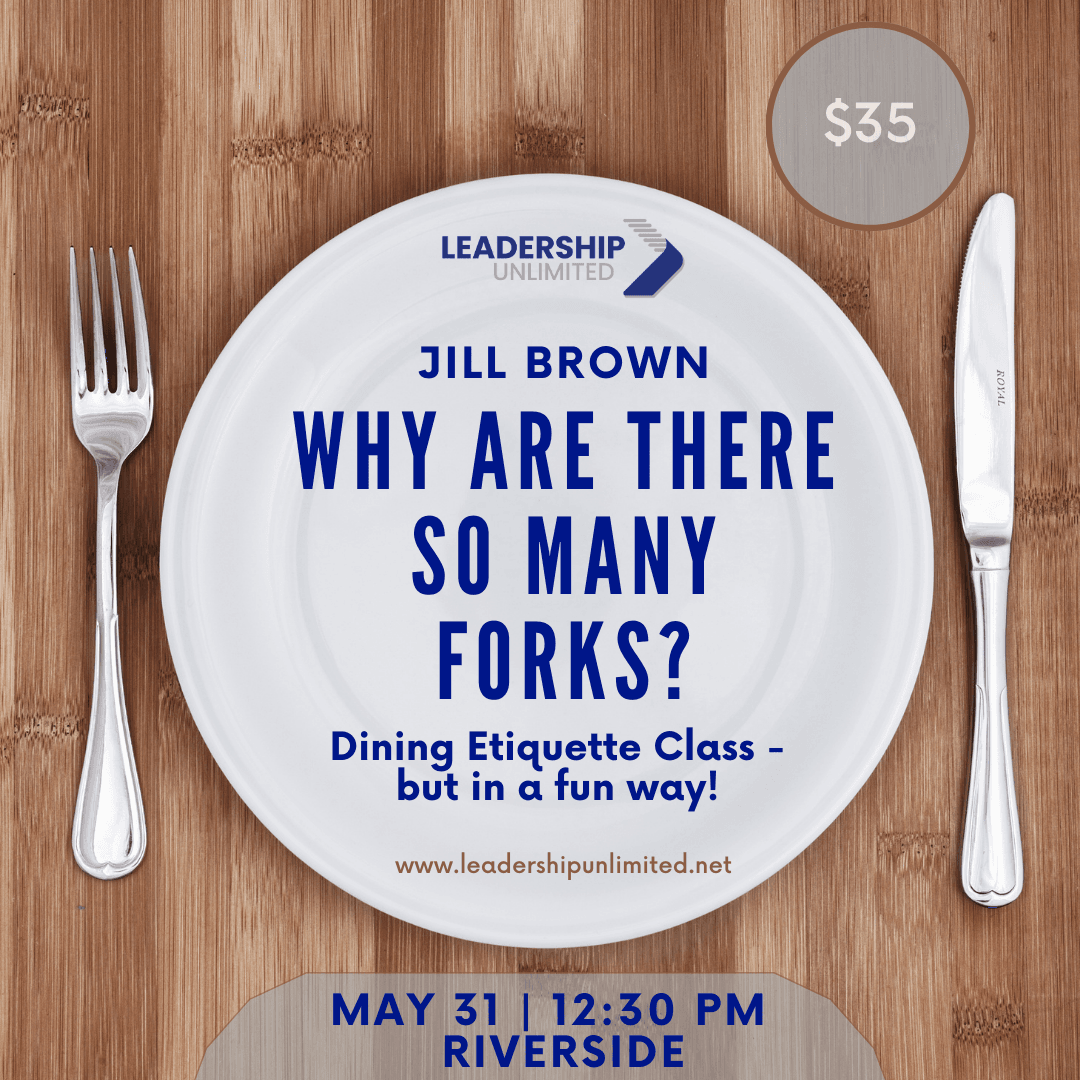 Just the mention of the words "dining etiquette" can often make people squirm, but did you know it can be fun? Really! Through a Las Vegas approach of, every question asked here, stays here, all dining questions will be answered and tips will be served.
3-course meal included with the training!
High school age students are also welcome to attend. No alcohol will be served.